The Complete Guide to Senior Home Health Care and How It Can Solve Your Problems
The need for Senior Home Health Care is becoming more and more prevalent. Seniors are living longer, but not necessarily healthier. Their health, especially their mental health, is deteriorating with time. They find it difficult to make friends or find fulfilling hobbies to keep them occupied.
As the population continues to age, this problem will only deepen. Senior citizens are finding it difficult to live alone without assistance. And thus, the need for Senior Home Health Care is becoming greater each year.
This article covers everything that you'll ever need to know about senior home care and how it can help your loved one be safe, healthy, and happy in their later life.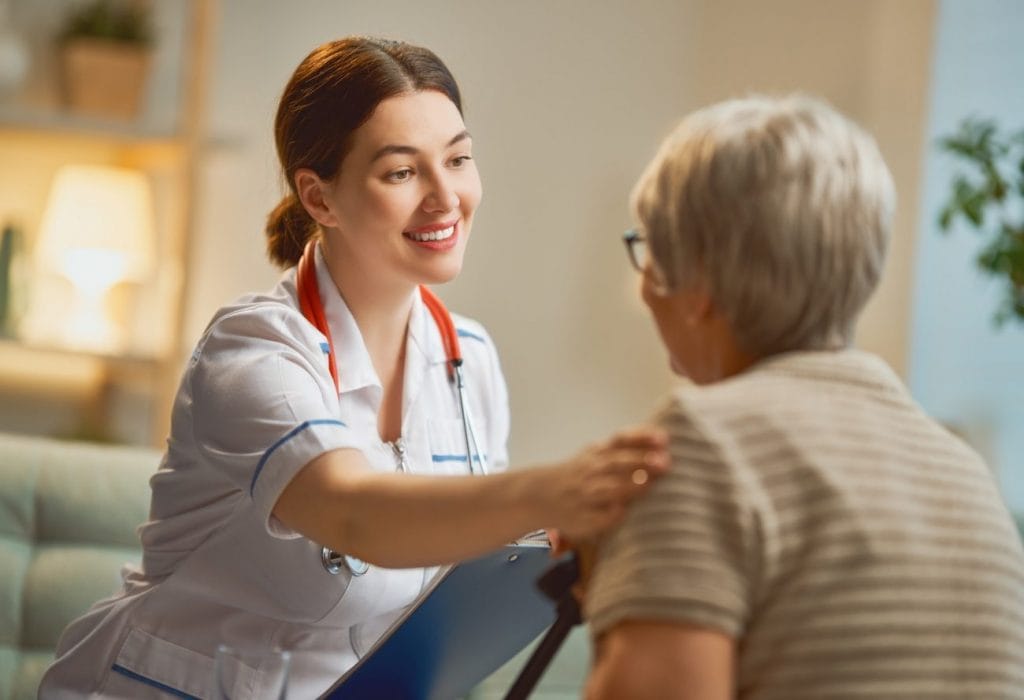 What is a Senior Home Health Care?
Senior home care is a major part of today's healthcare. It offers patients the opportunity to live at home with dignity and provides services to those who may not require hospitalization, but would benefit from monitoring by a medical professional.
The benefits of senior homecare are many. It allows seniors to live with dignity, enjoy the comfort of their own homes, spend time with family and friends, maintain their independence, and have access to all their favorite foods without feeling any guilt.
What are the Benefits of Senior Care?
The elderly population is growing rapidly. The World Health Organization (WHO) estimates that the population of people aged 60 or older will triple by 2050, reaching over 2 billion. Older adults require more care and assistance than ever before and the need for caregivers and healthcare professionals has increased over.
Below are some of the benefits of senior care
Benefits:
– Protects against isolation and loneliness
– Reduced caregiver burden
– Promotes independence and autonomy
– Quality of life
Why it's Important to be Proactive with senior home care
There are a few reasons why it is important to be proactive with senior home care First, there are many seniors that would prefer to stay in their homes and not move into a facility, and this is the best option for them. Second, it's important to understand that we're living longer these days- in fact, we're living about 30% longer than we did just 20 years ago. The average life expectancy in the US is about 79 years old. This means that people are living much longer than they used to and will need more than just basic home care over time.
Senior Home Health Care Services – What to Expect for Your Loved One
Senior home care services have been around for a long time, but they have recently been gaining more popularity. This is due to the fact that people are living longer and sicker and need some type of assistance or support.
A great example is the type of person who has had a stroke and needs personal care and help with everyday tasks. These types of services can help them with rehabilitation, medical monitoring, medication reminders, meal-preparing and transportation to appointments.
The best part about these services is that they provide personalized care for each client as opposed to cookie-cutter care like traditional nursing homes. This means that there is always someone there who knows their client's favorite foods, TV shows, etc.
How to Choose the Right Senior Homecare Service for You
When choosing a senior homecare service, it is important to consider not just the quality of the care but also the cost. Here are some things that you should consider when looking for a senior homecare service:
-Location
-Duration
-Staffing
-Hours of Care
Senior Home Health Care Services – What You Should Ask For
When a senior citizen is getting to the point that they need home care services, it can be a pretty big decision. The best thing that a person can do is start talking to their loved ones about this possibility as soon as it's on their radar.
Some questions that should be considered before choosing a senior home care services company are:
-What types of care do they provide?
-How much experience do they have?
-How many people will be caring for my loved one?
-Do they provide 24 hour care?
The Benefits of Hiring a Professional For Senior Home Health Assistance
When it comes to home health, there is no more important decision than who you hire.
While the right choice may seem obvious to some, for others it can be more difficult.
The benefits of hiring a professional for senior home health assistance include:
*More time – Home healthcare providers are available 24 hours a day, 7 days a week. They can provide all of the care that your loved one needs with ease and on your time frame.
*Peace of mind – You'll have peace of mind knowing that your loved one is in good hands when they're away from you.
*Less stress – With home healthcare aides focused on just providing the care needed around the clock, you don't have to worry about how or what they're doing while they're at home.
Reasons for Choosing a Senior Home Health Care Provider
Some reasons why one may want to hire a senior healthcare provider include:
-They provide individualized care. They help patients with all their needs and can help patients adjust to the changes in their life due to aging.
-They provide professional care. They offer skilled nurses, therapists, and other professionals who can give quality care to patients in different settings such as hospitals, nursing homes, and the patient's home.
-The services of a senior healthcare provider are reliable and consistent.
How to Evaluate if the Home Health Agency is Caring Enough for Your Loved One
A home health agency is responsible for providing healthcare services to patients who are not able to leave their homes due to some medical condition or disability. A home care agency provides different services like personal care, respite care, and transitional care for patients.
When it comes to evaluating if the home health agency you are considering hiring is caring enough for your loved one, there are a few things you need to consider.
-Check for the license of the agency on their website or on the state/federal government website.
-Check if they have emergency contact information on their site and also on what happens in case of emergencies.
-Find out how they will address any potential discharge problems that might arise during the stay of your loved one at home.
Contact Us Today!
Senior home care is a major need in the United States. The population of elders and elder care in the United States is expected to increase in size and complexity in the coming years. This has led to an increase demand for senior home care services.
We at Compassionate Caregivers have been providing quality senior home care services for years, we take pride in offering high-quality, affordable and highly-qualified companionship.
The Compassionate Caregivers mission is to provide you with peace of mind knowing that someone will be there to provide assistance when needed. We offer a vast array of services including: 24 hour care, personal care, medication reminders and assistance with personal activities such as bathing, cooking and dressing.
Contact Us today if you need any help with senior home care, we have been providing the quality home care services for seniors and we have the knowledge and experience for all the things that a senior will ever need help with.