The Ultimate Guide to Finding the Right Senior Home Care Provider for Your Loved One
Finding the right senior home care provider in the age of information overload can be daunting. You can spend hours online, reading through reviews and testimonials, flooded with more information than you even need to know.
The decision to hire a senior home care provider is one of the most important decisions you will make for your aging loved one. It's crucial to make sure they'll be in good hands, and that they'll feel safe and fulfilled every day.
We've compiled all the information you need to find a suitable provider for your loved one in our handy guide. Whether your loved one needs assistance with bathing, meal prep, or medication reminders – we've got all of it in our guide!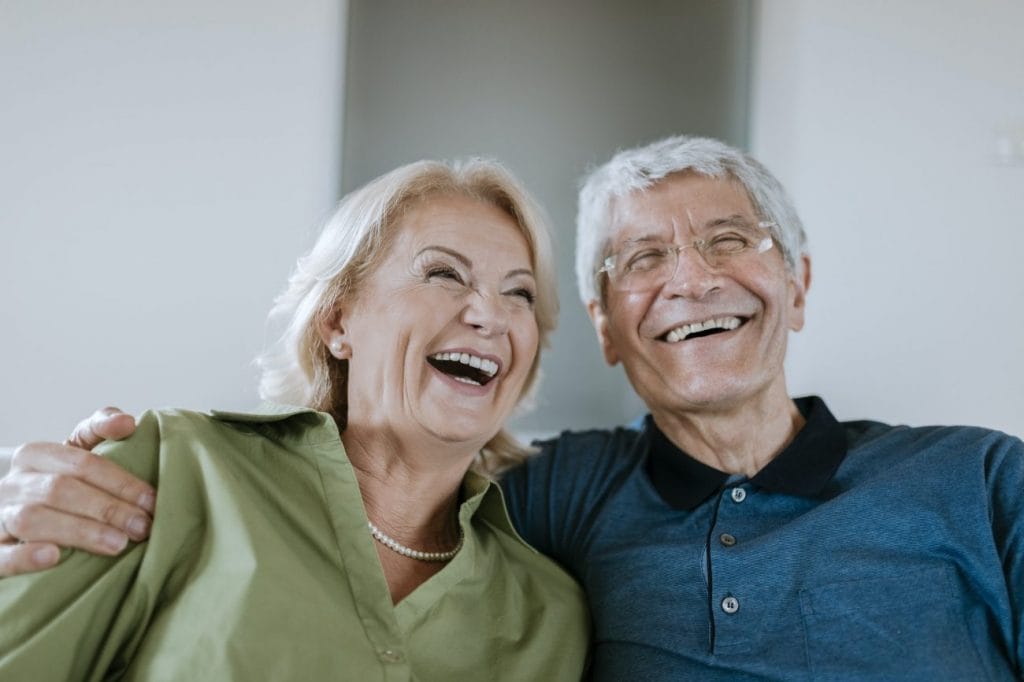 What is Senior Home Care?
Many seniors are living longer than ever before. However, aging can also bring with it a whole new set of challenges. Day-to-day tasks that used to be easy to complete now become difficult or even impossible.
A senior home care agency provides the support and assistance that seniors need to live independently in their homes for as long as possible. They offer services including meal preparation, housekeeping, transportation, and help with bathing and dressing.
Why Senior Home Care is Important
Senior home care is an important service that ensures that seniors are able to live comfortably in their homes.
The services provided by senior home care providers are essential for seniors because they are unable to do certain tasks on their own. For example, if the senior needs help with medication, bathing, dressing, or other personal care tasks, then a senior home care provider can provide these services.
Additionally, if the senior is unable to prepare meals or take care of themselves due to a chronic illness or disability then they will need assistance.
Another reason why senior home care is important is because it provides emotional support for seniors who may be feeling isolated and lonely.
Lastly, it can provide peace of mind for the family members who want to ensure that their loved one has the best possible life.
What are the Benefits of Senior Home Care Services
In-home care services can provide a number of benefits, including:
-Helping seniors maintain their independence and dignity
-Providing a sense of security for seniors and their families
-Offering peace of mind by providing a variety of services, such as transportation to medical appointments and light housekeeping.
Senior home care services are not just for the elderly. They can also be beneficial for people with disabilities or recovering from an illness.
How Do Senior Home Care Services Work
Senior home care services work to help seniors with daily tasks such as cooking, cleaning, and providing transportation. Senior home care services also provide companionship and support for those who may be socially isolated.
There are a variety of senior home care services available to seniors. Some include:
-Home health aides
-Companions
-Personal care assistants
-Respite workers
How to Find The Best Senior Home Care
There are several ways to find the best senior home care for your loved one. One of the easiest ways is to ask family and friends for referrals. If you don't have any connections, then you can use online resources like Google or Yelp.
To find the best senior home care, it is important to consider what type of care your loved one needs. There are many types of senior care, such as assisted living, long-term care, respite care and more. It is important to know what kind of services will be available at each type of facility in order to make an informed decision.
What is the Difference Between Elderly Services and Adult Daycares?
Elderly Services are residential facilities where seniors can live in a safe environment with medical supervision, social interactions, and other services.
Adult Daycares are non-residential facilities where seniors can go during daytime hours to socialize with others, have meals, and participate in activities.
The difference between the two is that Elderly Services provide 24-hour care for people who need it. Adult Daycares only provide daytime care for people who don't need 24-hour care.
What To Look For In a Senior Home Care Provider?
Senior home care providers are in high demand. With an aging population, there is a growing need for these professionals to help with the care of our elderly loved ones. But how do you know if the person you are hiring is qualified?
There are many qualities that make a senior home care provider stand out. And it's important to find someone who will be able to provide the level of care that your loved one needs.
Some questions you may want to ask include:
What kind of training have they had?
Do they have any certifications?
How long have they been in business?
How many clients do they currently serve?
What is their hourly rate and what does this include?
Is there a contract for services or does it depend on the needs of the client?
How It Can be Beneficial for Both You and Your Loved One to Have a Personal Assistant at Home
Personal assistants are becoming more popular in the workplace. They are used for a variety of tasks, but they can also be beneficial to have at home. One of the reasons is that they can help with tasks that we don't want to do. They can help with taking care of your loved ones and keeping them company in their old age, and they can help you maintain a cleaner home.
A personal assistant is someone who takes care of your needs and helps you when you need it most. They are there for when you need them and will do anything to make sure that you're happy and satisfied with their work.
3 Reasons Why You Should Consider Senior Home Care
Senior home care is a service that is becoming more and more popular as the population of elderly citizens grows. It is important for those who have aging parents to know the benefits of this service and be aware of how it can help them and their parents.
Some reasons why seniors should consider senior home care:
– The caregiver will be able to help your aging parent with tasks they can no longer do on their own, such as cooking, cleaning, and laundry.
– The caregiver will provide companionship for your aging parent, which is important for those who live alone.
– The caregiver will also provide peace of mind for you by coming to your house during the day or at night to check on your parent.
Contact us for Senior Home Care service we have been in the business for years
If you are looking for reliable home care services, you can contact us at any time. We help seniors and their families to live a better and independent life. We provide senior home care service with a team of professionals who are experienced and qualified in the field.
We have been in the business for years and we are proud of the fact that we offer quality service to our clients. You can get in touch with us anytime and we will be more than happy to assist you.