A Great Senior Care Columbus Ohio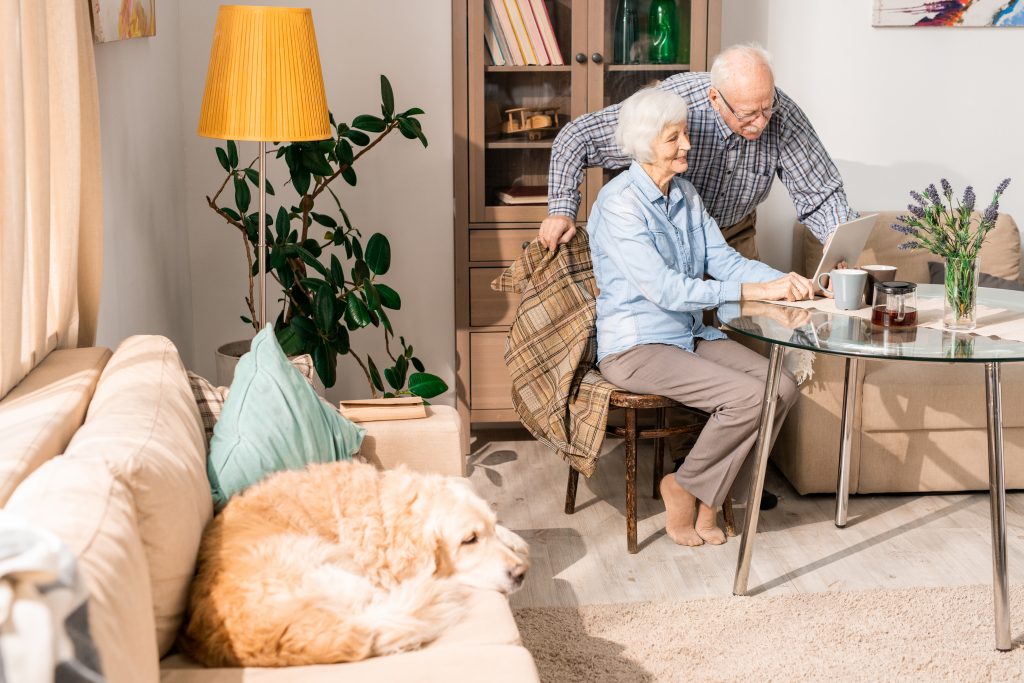 When looking for a great home care company in Columbus, Ohio, you need to recognize what makes a company in this industry great. You do not want to go though a nightmarish situation where your loved one was not given the proper care. Here are 5 things you need to look for when choosing a home care agency.
Best Senior Care Columbus Ohio
1. Empathy
In this industry, you need to be empathetic.
Clients who come in search of care for their loved ones are normally stressed and worried about the situation. It is very difficult to see someone you looked up to growing up as strong and can do anything be limited by age and health. A quote by Zainab Junaid is "The worst thing about growing up is seeing your parents getting older!". It is hard to see your loved ones grow weaker and more frail. So finding a company who not only understands, but truly cares about how that effects you and your loved ones matters.
2. They Know You By Name
One of the saddest things about most home health companies is they do not know who you are until they look you up. The reason this is not a good thing is that even though they might be able to provide good caregivers, they can't truly say they themselves care. It is hard to care about someone you don't really know about on a personal level. Making sure that your account is handled and cared for not just by the caregivers but even in the administration level is vital. The CEO of our company personally has visits with every client. She built this home care company in Columbus, Ohio on the foundation that we can make a real difference. Even if we grow massively we will have someone in our top level administrative staff know you on a personal level. It is our policy and it is what makes us stand out.
3. Being Owned By A Health Care Professional
The Home Health Care industry has become more saturated with people who are not trained or medically licensed. These people are normally in the business because they find it a good investment. These companies most of the time have very high turnover rates with staff and low quality caregivers because it is hard to train someone to do the job correctly if you have never done it or been trained yourself.
4. Quality Control Team
The home is a safe space and it is important that when someone enters it to provide for your loved one that they do a great job. Most companies will send out a caregiver and will have no idea what is going on until something goes wrong. They wont know the quality that the caregiver is providing and if everything is up to the standards that you are looking for. We send out someone to inspect quality and make sure that the caregivers are performing to the ability that is deserved. If we see a caregiver lacking in a certain area we provide them extra training to get them up to where they need to be whether it be cooking or any other service, we make sure they are doing the best job possible in the home.
5. Does The Company Know My Needs
This should be an obvious one but we hear all the time that a company was hired and sent multiple caregivers out that didn't fit at all with what the client needed. Whether it be on a personal level or if they are qualified these are important decisions companies should make. If your parent loves talking about music and we have a caregiver who not only fits the skill requirements but also has a passion for music we will fit them together so they can discuss what they love together. This is not only important for building rapport but also establishing a great personal relationship. Your loved one should feel happy and excited when their caregiver is about to visit. We want to also give you a peace of mind that you know when we are taking care of your loved one you have nothing to worry about. You will know they are in the best of hands.
Conclusion
Knowing your parent or loved one is in the right hands is important. Interviewing the company and making sure they are a perfect fit is important to having that confidence in what they will offer. Our owner has been in the industry over 30 years and takes pride in knowing her home care company in Columbus, Ohio provides the best care possible. Below is a video from the owner talking about her experiences and how our company can help you get the peace of mind that you deserve. If you are looking for senior care Columbus Ohio services then give us a chance by
contact us