Everything you need to know about Quality Elder Care Columbus Ohio
Many elders struggle with a sense of purpose after retirement, and without a sense of purpose, they'll struggle to enjoy their daily lives.
With so many avenues of life being taken away from them, they'll crave the feeling of being needed and celebrated once again.
We at Compassionate Caregivers provide quality home care services to seniors. Our assisted living facilities provide our seniors with a relaxed and comfortable lifestyle as well as fulfilling activities to keep them busy, engaged, and happy. We strive to be the one place where your loved one can shine!
What is Elder Care and Why Does it Matter
The need for eldercare is on the rise. Eldercare is not just about providing care to an elderly person, but it also includes emotional support, advice, and practical guidance.
Elder care can be a huge responsibility that can take a toll on families. It requires time and effort from every family member – whether they are working or not. The best way to ensure that everyone in the family remains healthy and happy is to ensure that they are taking part in elder care responsibilities by giving them enough time to rest.
The need for eldercare has been increasing over the years because of many reasons such as increase in life expectancy, higher incidence of chronic diseases, population aging, changing attitudes towards aging society etc.
What to Expect from a Professional Elder Care Columbus.
When you're looking for a caregiver, you should know what to expect. Here are some topics with which a professional caregiver may help out.
What to Expect from a Professional Caregiver
– Ensure that they have the skills needed for the job – Whether it is nursing, medical care or home care, the professional should be able to provide care according to the demands of their profession.
– Provide tasks and activities that will engage your loved one and stimulate their interest – This can be anything from switching up their daily routine by inviting them outside or taking them on a shopping trip.
– Pay attention to your loved one's needs and preferences – The professional should be able to recognize when your loved one needs something different than usual due to changes in their condition.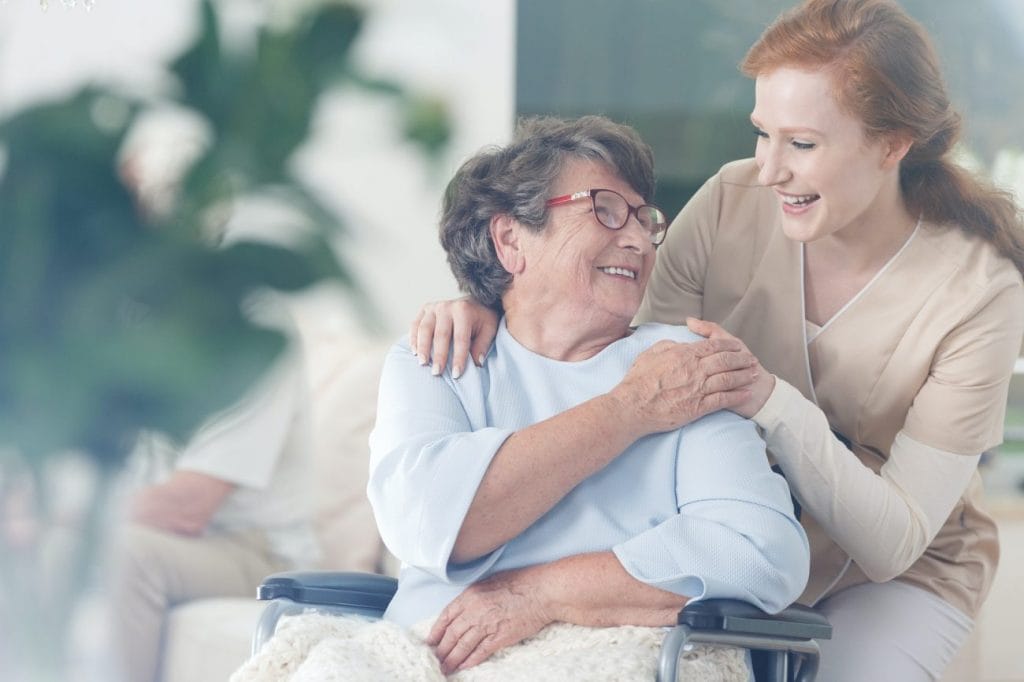 What is the Role of a Professional Caregiver?
A professional caregiver is someone who provides care and support for a sick, elderly, or physically disabled person. They help them with their daily activities and help them live independently in the home. This includes everything from changing diapers and feeding to providing companionship and moral support.
There are many reasons why it is important for people to hire a professional caregiver.
Some of these reasons include:
– A professional caregiver knows what they are doing because they have been trained in this field of work, either through school or on the job.
A professional caregiver is more likely to be available during all hours of the day because they do not have other jobs or family commitments that will frequently restrict their availability at certain hours.
How to Find the Best Quality Elder Care Columbus
Finding a Elder Care Columbus, Ohio is a difficult task. It requires a lot of knowledge and experience. However, there are still many scams out there. The best way to find the best quality elder care Columbus is by asking for referrals from trusted family members and friends in the community before engaging services.
There are many elder care Columbus agencies that provide services to seniors who need help with daily living tasks such as cooking, cleaning, or taking them on errands. These elder care agencies offer personal caregivers to the elderly at an affordable price.
What Should You Look For In A Home Health Agency?
Senior home health agencies are the best option to look for when you need help with day-to-day tasks. They perform a variety of services that are tailored to the needs of senior citizens.
You should make sure that you have a reliable agency that is licensed, qualified, and has insurance protection in case something goes wrong.
A good home health agency will provide accurate information about their services and pricing so that you can find out what they have to offer before any money exchange hands.
Choosing an Agency with the Best Caregivers and Service Providers
When looking for a home health agency, it is important to be aware of the various features that come with different agencies. Some of the features include:
– Affordability
– Experience
– Training
– Review process
– Referral
Get the senior care help you need today.
We are a home care agency in Columbus Ohio that provides a wide range of services including home care, Hourly Care, Respite Care, Alzheimer's & Dementia and more. Our team of knowledgeable professionals is here to help you with all your needs.
We offer quality care services for seniors our senior care service is designed to help seniors live their best life possible at the advanced age they are in today.
Contact Us now to get the quality care for your loved one