Home is the best place for nurture. We at Compassionate Caregivers, a Ohio home care company understands that providing the best quality care is of utmost importance. Understanding all the needs of your loved one may be very difficult and that is where the best home care providers can help. Non-Medical home care will allow patients to age gracefully in the comfort of their own home. At Compassionate Caregivers we have highly trained clinicians who would provide oversight of all the care to patients in their home. This is what makes Compassionate Caregivers stand out. We have trained RN's who oversee all of our clients. As a non-medical we provide a medical component to take the stress and worry off of the family for the clients care.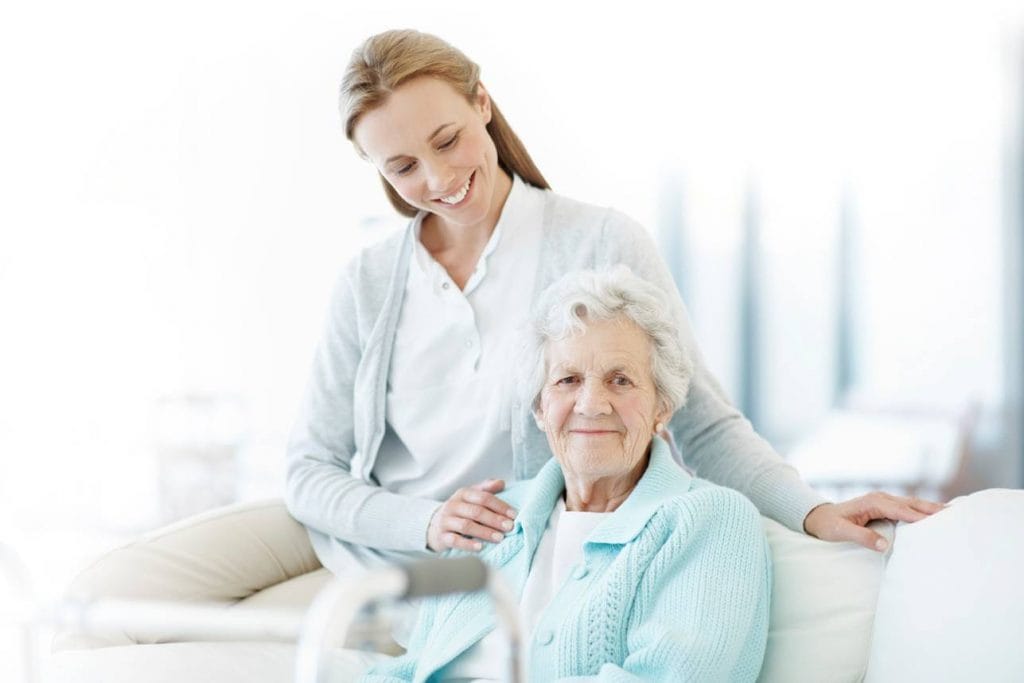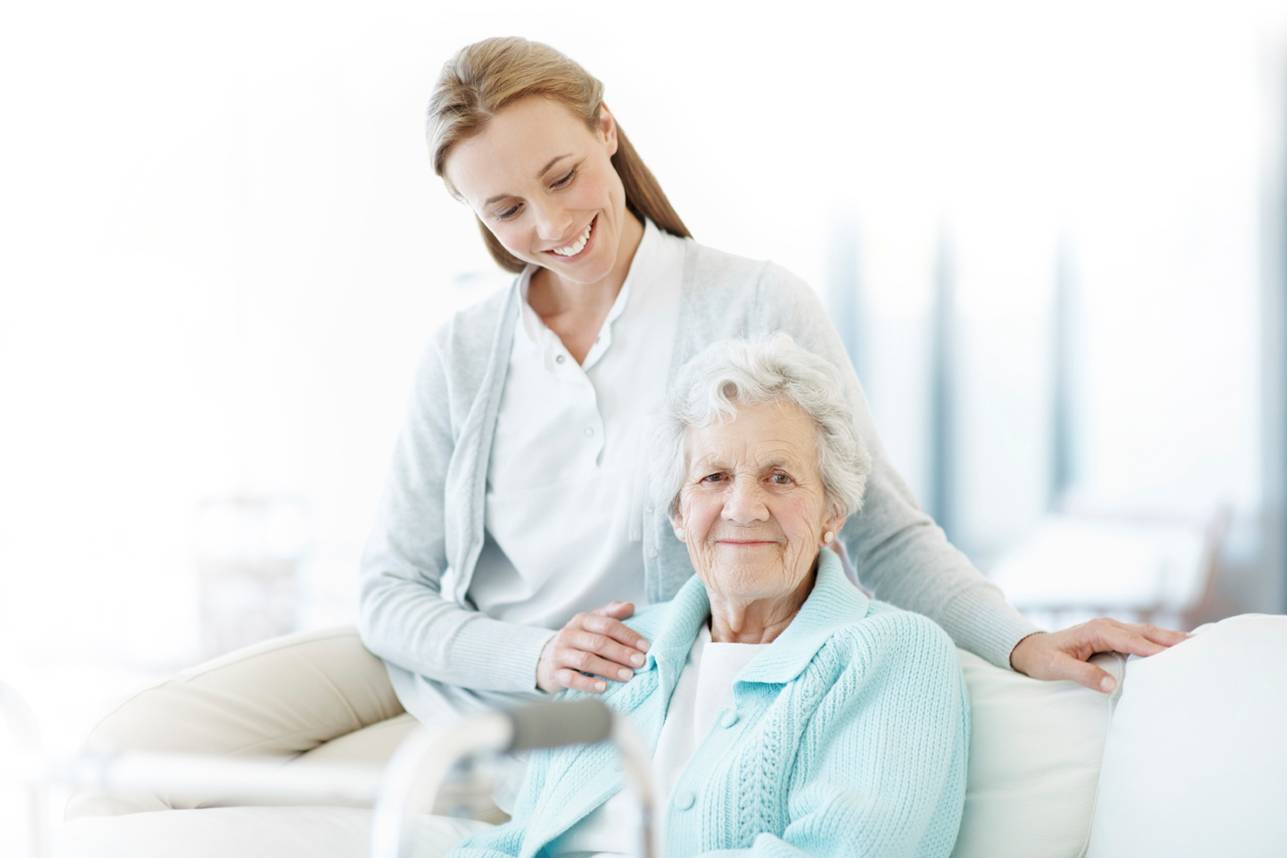 Home health care services are becoming more of a necessity due to the pandemic. We take pride in our stance on the battle against covid. We screen our caregivers on a regular basis for Covid-19. Your parent or loved one can know they are receiving the safest and highest quality home care services that are available. This will allow the families to have a peace of mind while we are in the homes of their loved ones.
To ease such stress, they can opt for the individualized home care services prevalent in Columbus, Ohio. A basic search will enlist the several home care providers in Ohio near your location. Compassionate Caregivers is such a provider immensely dedicated to providing the best care to the elderly.
Expect highly satisfying services, such as help for people with movement disorders, and 24 hours assisted living with patients. Trained healthcare professionals will administer the sick or the elderly at home all day, giving the care of a family member, while you stay assured about the well-being of your dear one.
Tips For Finding A Right Ohio Home Health Care Agency?
How do you choose the right home care provider is best suited for your needs? The primary reason why a person would opt for such services is convenience. You can know that your loved one is in great hands at all times. If you have to worry all the time about your loved ones care then they are not with the right company. Make sure they fit your needs first and foremost. If a company can't do the tasks that are needed then they aren't worth your time.
Make sure you ask the right questions when searching for a home care company. Ask them how they handle covid. Ask them if they have a nurse who will be managing your case. Ask them how they can ensure the proper care is being provided. These questions will let you know a lot about how a company will handle your care.
What We Provide In Ohio Home Health Care
Check the list of services provided by the home care provider. Enquire whether they cover the essential services like daily care and assistance to the patient, 24-hour assistance, specialized care, wound care, etc. In case you need specific services for the patient at home, such as physical therapy, speech therapy, COPD program, etc., ask whether they can make special arrangements. Some of the must-have services in the list are: –
Caregivers understand the needs of someone going through cardiac care. They can facilitate the needs of that person.
If your loved one is in need of respiratory care make sure the company has trained the caregivers to handle it properly. The care plan should state all of the needs of your loved one.
Understanding how a wound should be dressed for it to heal properly is what has to be provided to the caregivers. The caregivers might not be applying the care themselves but they understand how to handle your loved one so the wound doesn't worsen or the dressing doesn't come off.
Most patients need long days of post-operative care after returning home. Being uncomfortable and in pain will make your love one agitated or touchy. They need to have someone in there who understands their situation and is able to provide the care needed after their operation.
Check The Client Reviews
It is crucial to check the history and reputation of the home care agency. This is important in evaluating the quality of health care. Check how long they have been in service or whether and how frequently do the authorities inspect them. A personal recommendation from a known person is the best way to be sure about the provider. You should also check the reviews from patients to understand the kinds of services provided, the quality of healthcare, and how trustworthy they are.
Patient satisfaction scores play a huge role in assessing the quality of the home health care agency. The Home Health Consumer Assessment of Healthcare Providers and Systems Survey evaluates patient satisfaction. These ratings indicate whether they have had a positive experience with the services and were pleased with the overall experience.
Availability
A Ohio home care provider must be available round the clock. The patient may need assistance at any hour of the day and even on holidays. Some patients need 24 hours care every day of the week. When choosing a home care provider, always check the availability of the staff. Feel free to ask whether the team is available every hour and every day of the week.
The staff should be there at your service always, including holidays and nights. They should promptly respond in case of an emergency. Enquire regarding the response time and who would be on call.
Costs
This is and always will be a crux for many people. Finding a Ohio home care that can do the job you want may cost a little more than expected. A great company might be a few dollars more per hour than one that will provide a terrible experience. It is important to weigh the pros and cons before making a decision. Quality in any form a business costs more. Just understanding what you can afford before contacting the company will help them get you with the best care for your money.
Final Words
Choosing a Ohio home care Company is not easy. There are so many options but very few can actually meet your needs. We at Compassionate Caregivers know we can meet your needs and provide the best quality care in the Columbus