Home Care Assistance and How it Can Improve Your Quality-of-Life
Many people are too old to live independently or that live independently yearn for a helping hand.
Falling is the leading cause of injury among the elderly, and it can lead to many serious injuries.
The Complete Guide to Home Care Assistance will teach you everything you need to know about home care assistance. You'll learn how to find the best services for you, how to identify the most effective caregiver, and finally, how to create a perfect living environment for your loved one.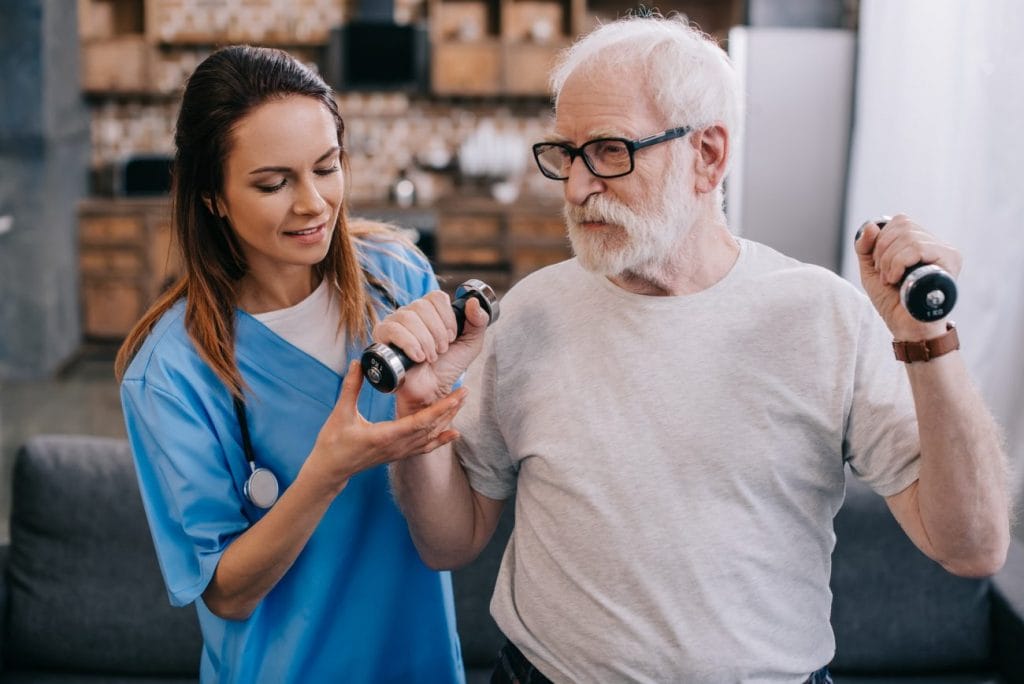 Introduction: What is Home Care Assistance and How Does it Work?
Home care assistance is a service where people get help at their homes to take care of their daily needs. There are two segments in home healthcare: one is for patients with chronic conditions and the second is for any person who has health needs during their recovery. Home care assistants usually assist the patient by providing direct services and by directing other people in the household to provide necessary help. These services can include medication reminders and transportation, meal preparation, bathing, grooming, "bedside" care and other personal services such as dressing and grooming.
The service provider may be a family member or friend who visits the patient at home or it could be a professional caregiver who provides healthcare at home on behalf of community agencies or private companies.
How to Find a Good Home Care Services Provider Near You
The first thing you should do is take a look at the website. If it is not well-designed, if the homepage has only business hours and location listed, or if there are no pictures of people on their profile page, then it is probably not the right service for you. Home care services should be more than just a business; they should provide intimate and personal care that will make your loved one feel like they are in their own home.
Next, contact the service provider and ask them questions such as: how long have they been working with seniors? What certifications do they have? What other services can they provide? The answers to these questions will help give you a better idea of which provider is best for you and your loved one.
Home Care Services for Seniors to Help with Everyday Activities – Activities & Dementia Care Tips
Home care services for seniors are becoming more popular as the population of elderly people increases.
Seniors with chronic illness, limited mobility, or limited mental capacity can live safely at home with help from home care providers. There are many benefits to living at home, for example, it saves on healthcare costs and allows seniors to spend quality time with family members.
Home care services can provide assistance with everyday activities such as cooking, bathing, dressing themselves and their homes. Caregivers can also help with medication administration and monitoring symptoms of dementia or other illnesses.
There are many different types of care that one may need, including Alzheimer's care or dementia care which is more demanding because it requires close monitoring and more hands-on assistance.
How To Find The Best Home Care Provider For Your Loved One's Specific Needs
We can find the best home care provider for our loved ones by following these steps:
First, we should know what type of care they need.
Second, we should inquire about how much experience the care provider has with the type of care needed.
Third, while it is worth asking about their rates, this is not always necessary if they are already within your budget.
Fourth, ask for references.
Fifth, check on their insurance coverage to see if they are qualified to work with you.
Sixth, look at reviews left on social media profiles and websites.
Contact Us For All Home Health Care Queries, We have been in the business for years
For those who cannot look after themselves and need home care, we at Home Care Services are the best option to contact. We have been in the business for years now and have a team of excellent caregivers who are experienced with all kinds of home care.
We can handle any kind of query from those looking for a caregiver to those who want to know how much they will be charged for our service.
Just call us on +1 614-710-0078 for all your queries about home care.