Careers in senior care are becoming more in demand due to the baby boomer generation getting of age. America's aging population is growing, which is why there's a greater need for competent and compassionate people in the field of home care. The senior population is expected to rise from 14.5% to 23.5% by 2060 Unfortunately, aging adults have a higher risk of chronic diseases, like cardiovascular illnesses, cancer, and diabetes. It is believed to live a long and healthy life, they'll need lots of TLC from home care experts. 
If you want to pursue a rewarding and stable career path, you should consider getting into senior care. You can change the health outcomes of senior citizens and bring some joy into their lives by taking up one of these career paths: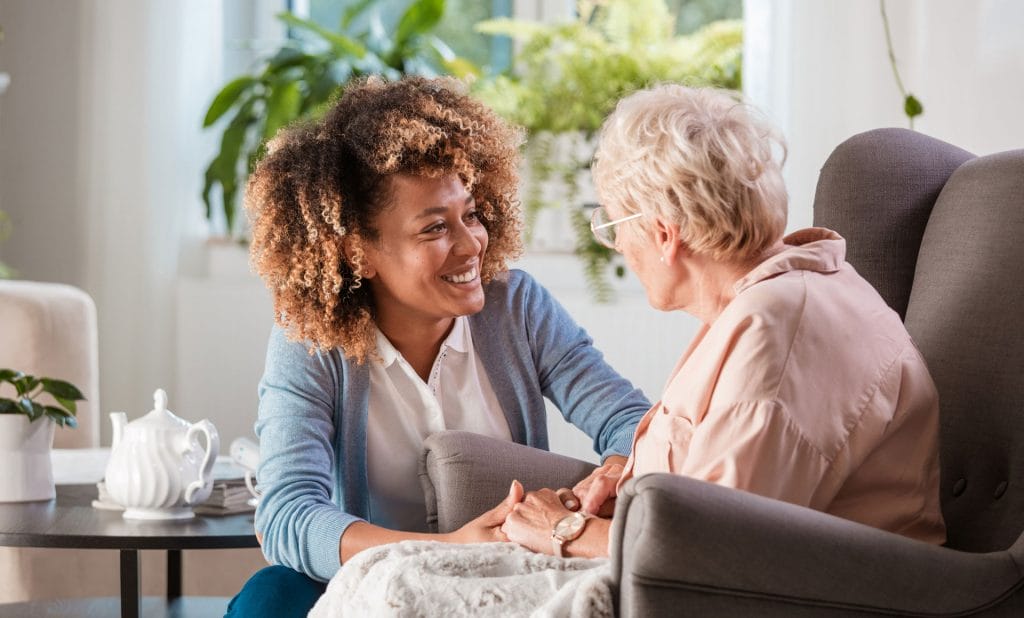 Caregivers
If you want to provide a more hands-on approach to senior care, pursuing a career in care giving can be fulfilling.
While there are no formal educational requirements for this path, live-in caregivers know how to offer companionship, provide emotional support, and assist in everyday tasks. These skills ensure that you can create a safe and healthy environment for aging adults, while also ensuring that they can maintain some form of independence within their homes. This path requires a lot of dedication, but you'll be rewarded with fulfilling relationships.
Nurses
Nurses play a big role in senior care because they plan and administer medications and treatments for patients.
If you are a nurse looking to specialize in a field like homer care, then you should hold a Bachelor of Science in Nursing qualification. The good news is that many top universities now offer an online RN to BSN degree, which allows associate degree- and diploma-holding registered nurses to get the qualification through 100% online coursework. This is perfect for those who want to still practice. These degree programs can prepare students for senior care by equipping them with skills needed for caring for and educating patients with chronic conditions, like arthritis, dementia, and diabetes. Through this path, you can help in managing the chronic illnesses of senior patients and improve their quality of life.
Geriatric Doctor
Geriatric doctors are experts in age-related conditions, so you'll typically deal with consultations, medications, and specific procedures in this career path.
To become an expert, though, you'll need to dedicate lots of time and effort into your training. Geriatricians undergo rigorous medical training programs, consisting of an undergraduate degree program, four years of medical school, and three to five years of a full-time residency program. It's a long path, but it guarantees that you can properly diagnose and treat common health conditions among seniors.
Occupational Therapist
Senior citizens deserve to enjoy their independence, and you can help them achieve this by becoming an occupational therapist.
Employment in this field is rising three times faster than the average occupations in the US, which is why many aspiring occupational therapists will come from a range of backgrounds, including undergraduate programs in psychology or even biology. After finishing an undergraduate degree, you'll need to get a master's degree in occupational therapy to further refine your skills. This will allow you to become more proficient in handling age-related conditions, physical disabilities, and even social problems in older adults.
Audiologist
Problems concerning hearing and balance become more common with age. As such, senior citizens frequently consult and get treatment from audiologists.
To specialize in this field, you'll need to take up an undergraduate program, and then get a master's degree in audiology. You'll be required to take up a fellowship year before you can become certified by your state and the American Speech-Language-Hearing Association. This is quite a rigorous path for some, but this ensures that you can conduct specific tests, diagnose cases, and provide treatments for hearing and balance-related conditions.
Careers In Senior Care
Senior citizens are at a very delicate stage in their lives. Fortunately, you can pursue numerous career paths to help and support them during this time. Try to do more research on the educational requirements and job prospects, so that it's easier for you to assess which path is best for you.
Article solely for the use of compassionatecaregivershc.com
Article by: RJack