The Complete Guide to Home Health Care Near Me and What You Need to Know
Without proper home care, there's no telling how much longer you'll be able to live out your days with the love of your life by your side.
The process of finding home care isn't always an easy one, especially when you're trying to find the right company that will be able to deliver compassionate care.
The Complete Guide to Home Health Care Near Me is here for you. With this guide, it's easy to find the best home care available for you, meaning less hassle and more peace of mind.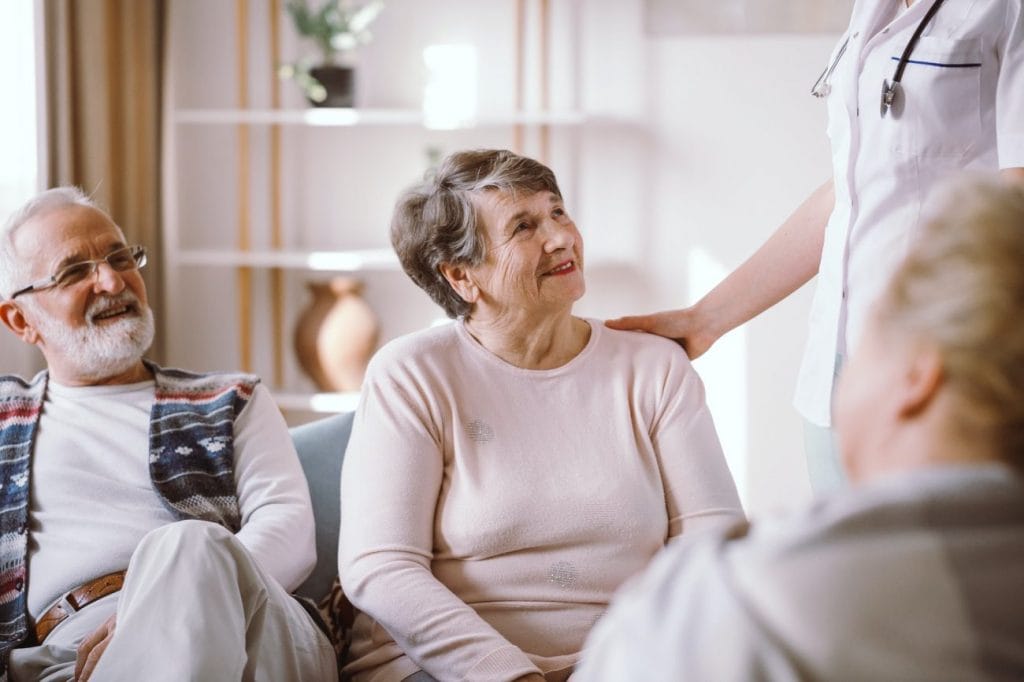 Introduction: What is Home Healthcare?
Home healthcare can be defined as all of the necessary efforts to take care of patients staying at home. This includes tasks like providing personal hygiene, medication monitoring, helping in physical activity, and the provision of in-home healthcare services.
Home care services are important because it keeps people active in their routine and out of institutions that might hinder their quality of life. These services also give people who cannot leave home or work environments a chance to receive home healthcare services.
Homecare needs specialized workers who are trained in different fields like physiotherapy, nursing, social work and psychology. The types of professionals include both nurses (skilled practitioners) and allied health (trained practitioners).
What are the Different Types of Home Health Care Services for Seniors?
In the US, there are over 70 million seniors over the age of 65. With an aging population, home health care services for seniors are becoming more popular.
Seniors typically receive these services in their homes or in a nursing home setting. They can be employed by an agency or they can be provided by the family members of the senior.
Some examples of Home Health Care Services for Seniors include:
Physical therapy; Occupational therapy; Speech therapy; Alzheimer's support; Dementia support; help with daily activities like cooking and grooming
What are the Duties of a Senior Home Healthcare Provider?
To put it simply, a Senior Home Healthcare Provider is a caretaker for an elderly person with health troubles.
It's not easy to figure out what a Senior Home Healthcare Provider does. There are many different duties and tasks that they need to perform in order to make sure the senior is safe and healthy.
There are many seniors who rely on their caregivers for care, companionship, and support. Senior Home Healthcare providers also work to ensure that the senior has access to medical services as required by law. They often provide activities such as crafts, cooking classes, and more in order to keep the individual engaged and happy throughout their time in care.
How To Choose The Right Home Health Care Agency For Your Loved Ones?
If you are living in Columbus Ohio you don't have to waste your time and money to looking for an another home health care company because we are a company that offers high-quality senior home care services in Columbus Ohio. We have the experience and expertise in the field of senior care to help you with all your needs.
We offer a variety of care services for seniors who want to live independently in their own homes. Our compassionate caregivers provide regular visits, provide assistance during special occasions, or even provide 24/7 coverage when needed.
Our caregivers are highly trained professionals who are committed to providing quality care for our seniors. They are experienced in older adults' individual needs and can offer solutions to other healthcare providers if they think the situation requires it.
Conclusion
In a word, a home health assistant is a friend. They are your trusted helper who works tirelessly in the background to make sure you stay in charge. They can offer assistance with things like cooking, cleaning, shopping and more. Contact us for your home health care needs and you will never be disappointed with our services.